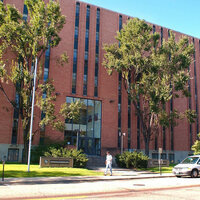 Administrative and Research Center
The Administrative and Research Center is home to many essential campus functions including Human Resources, Research Computing, Office of Contract and Grants, and Strategic Relations. The building is walking distance to shopping and restaurants, a Boulder Creek walking/biking path with access to the Scott Carpenter park, and on-site permit parking lots with access to both Buff Bus and Stampede bus routes to Main Campus.
3100 Marine Street, Boulder, CO 80309

This session will provide an overview of United States federal export control regulations, including the International Traffic in Arms Regulations (ITAR),...
Trust is not merely a soft, social virtue: rather, trust is a pragmatic, hard-edged, economic, and actionable asset that you can create. There is a...
For centuries, people have searched for ways to peek into the human mind. The Greek philosopher, scientist and physician, Hippocrates wrote that all human...
In this session, you will learn how to plug into media relations resources at CU Boulder and identify stories that print and broadcast journalists will want...

Building on the skills taught in Crucial Conversations, Crucial Accountability teaches a step-by-step process for identifying and resolving performance gaps,...
Recent Events