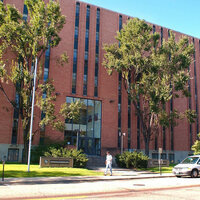 Administrative and Research Center
The Administrative and Research Center is home to many essential campus functions including Human Resources, Research Computing, Office of Contract and Grants, and Strategic Relations. The building is walking distance to shopping and restaurants, a Boulder Creek walking/biking path with access to the Scott Carpenter park, and on-site permit parking lots with access to both Buff Bus and Stampede bus routes to Main Campus.
3100 Marine Street, Boulder, CO 80309
Recent Events
Unfortunately, I was called out of town and was unable to attend. However, I am very interested in getting a copy of any slides or materials presented at the event. I can be reached at Kevin.Reardon@Colorado.EDU
Thank you very much!
Lori Fuller left a positive review
4/9/2018
I found this class to be helpful. They address the important practical issues at a good pace. However, my screens appear to be different than in the training, which is causing me confusion.