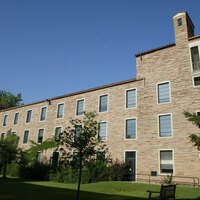 Education
This building is a classroom and research complex for the School of Education.
1500 Central Campus Mall, Boulder, CO 80309

Join the Education Undergraduate Student Ambassadors for a night of games, coloring... and free pizza! RSVP here.

Students are invited to lunch with Dean Kathy Schultz. The lunches aim to build community and allow for students and the dean to get to know one another....
Recent Events