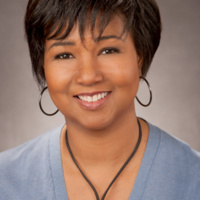 An Evening with Dr. Mae Jemison
Don't miss astronaut, engineer, entrepreneur, physician and educator, Dr. Mae Jemison, as she comes to CU Boulder to share her perspective on leadership and engages the audience with a question and answer session.
Jemison served six years as a NASA astronaut and was the first woman of color in the world to go into space. She now leads 100 Year Starship, a global initiative seed funded through a competitive grant from DARPA to ensure the capabilities for human travel to another star within the next 100 years while transforming life on Earth.
Trained as an engineer, social scientist and dancer, Jemison, a medical doctor, was the area Peace Corps medical officer for Sierra Leone and Liberia. As a professor at Dartmouth College, Jemison focused on technologies for sustainability for industrialized and developing nations. She founded two technology companies and the nonprofit Dorothy Jemison Foundation for Excellence, which designs and implements STEM education experiences for students and teachers worldwide. She is a member of the U.S. National Academy of Medicine, Fortune 500 companies' boards and the National Women's Hall of Fame. Recently, Jemison spearheaded Look Up to connect people to space, Earth and each other.
The annual Leo Hill Leadership Speaker Series, sponsored by the Newton Chair in Leadership, exposes students and the community to recognized leaders in multiple fields. Former Defense Secretary Robert Gates was the inaugural speaker of the series in 2017.
The University of Colorado Boulder is committed to providing equal access to individuals with disabilities. If you are planning to attend this event and will require accommodations, please contact Macky Auditorium at (303) 492-8423 or macky@colorado.edu no later than 7 days prior to the event. We will make all reasonable efforts to fulfill requests submitted after the deadline, but may not be able to do so depending on the nature of your request.
Tuesday, February 27, 2018 at 7:30pm to 8:30pm
Macky Auditorium
1595 Pleasant Street, Boulder, CO 80309
Event Type

Interests

Audience

Tags

Website
Cost

Free with registration

Group

Hashtag

Subscribe