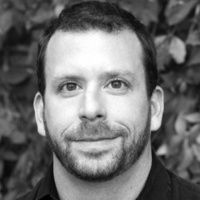 On Data & Algorithm: An Artist's View
In this artist's talk, Jason Salavon will present his generative and data-driven projects from the last decade. The first half of the talk will feature works exploring content ranging from vernacular photography to generative Abstract Expressionist painting to the entirety of the Wikipedia. He will conclude by presenting ongoing work his group is doing creating deep learning architectures for cultural production.
Salavon is a contemporary artist using custom software to create works that ruminate on the nature of individual uniqueness when embedded in massive populations. His work has been shown in museums and galleries around the world and examples are included in prominent permanent collections including the the Museum of Modern Art, Metropolitan Museum of Art, Whitney Museum of Art, and Art Institute of Chicago, among many others.
Raised in Texas, and based in Chicago, Salavon earned his MFA at The School of the Art Institute of Chicago and his BA from The University of Texas at Austin. He was employed for numerous years as an artist and programmer in the video game industry and is currently associate professor in the Department of Visual Arts and the Computation Institute at the University of Chicago.
Monday, February 26, 2018 at 4:15pm to 5:30pm
Roser ATLAS Center, ATLS 100
1125 18th Street, Boulder, CO 80309
Event Type

Interests

Audience

College, School & Unit

Tags
Cost

Free and open to the public on a first come, first served basis.

Group

Subscribe