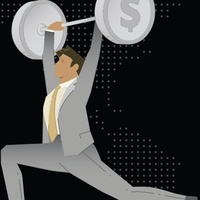 Buffs Chat Live: Finances for Young Alumni
This online networking hour will allow Buffs to connect with alumni experts in the financial industry. Experts will be available to answer general financial questions regarding taxes, saving for the future and retirement. This is a great opportunity for young alumni that are just getting their start to gain valuable insights into best financial practices.
Participants will engage in 1-on-1 ten minute chats with alumni volunteer representatives from the financial industry. These representatives have volunteered their time to provide answers to general questions. Specific, personalized advice related to your finances will not be available at this event.
Participants will also have a chance to talk with representatives from the Alumni Association about Young Alumni benefits and programs and learn more about upcoming events in your area.
Tuesday, March 13 at 12:00pm to 1:00pm
Event Type

Interests

Audience

Tags
Group

Subscribe