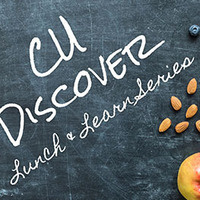 CU Discover Series: Ethics and Compliance at CU Boulder – Our Values and Campus Experts
Bring your lunch and join your fellow new employees to learn from the Chancellor's Chief of Staff and Director of Ethics and Compliance, Catherine Shea. Catherine will be presenting on our campus values, compliance, and ethics. You will leave the session with a better understanding of how as an employee, you help uphold and fulfill CU Boulder's unique responsibilities as a public university; our key values; and our campus ethics and compliance subject matter experts.

Presenter: Catherine Shea, Chief of Staff and Director of Ethics and Compliance

Description: The University of Colorado Boulder has a special role as a public university and each employee participates in fulfilling this role. During this session, Catherine will provide a short overview of this role and introduce the Colorado Creed and other guiding principles of ethics and compliance. She will also provide an overview of our ethics and compliance program, including reference to our subject matter experts.

At the end of the session, participants will:
Understand CU Boulder's unique responsibility as a public university
Know what our key values are
Know how to find our ethics and compliance subject matter experts
The CU Discover series is a component of the comprehensive, year-long onboarding program offered to new employees at CU Boulder. The series will build upon the foundation set during the New Employee Welcome Experience and will offer opportunities to learn more about the values, mission, operations and initiatives of the CU Boulder campus.
CU Discover elective sessions will be held over the lunch hour once a month. Attendees are invited to bring a lunch for these interactive, informative sessions.
Friday, January 19 at 12:00pm to 12:45pm
Administrative and Research Center, 620
3100 Marine Street, Boulder, CO 80309
Event Type

Interests

Audience

Tags
Group

Subscribe