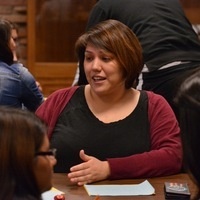 Drop In Academic Skills: Individual Coaching Meetings
Open to all CU students.
Improve your academic performance by improving your study skills. We look at every student as an individual and help you map out a plan for any class or challenge. Bring in your questions or concerns—you determine the focus of the meeting.
Tuesday, April 24 at 2:00pm to 3:30pm
Fleming Building, 190
2445 Kittredge Loop Road, Boulder, CO 80309
Event Type

Interests

Audience

Website
Group

Subscribe