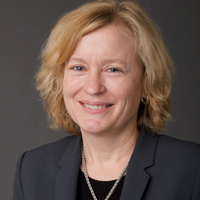 Getches-Wilkinson Center: Inaugural Ruth Wright Distinguished Lecture in Natural Resources
Please join the Getches-Wilkinson Center at Colorado Law for the inaugural Ruth Wright Distinguished Lecture in Natural Resources.
Featuring: Professor Lisa Heinzerling, the Justice William J. Brennan, Jr., Professor of Law at the Georgetown University Law Center
Cost-Nothing Analysis: Environmental Economics in the Age of Trump
Cost-benefit analysis has always resisted environmental protection. For this reason, presidents since Nixon have used cost-benefit analysis to stifle environmentally protective regulation. The present administration has taken this practice one step further by ignoring or eliminating benefits entirely in many instances—thus ushering in an era of cost-nothing analysis. Cost-nothing analysis assumes it costs us nothing to degrade the environment, even as the evidence grows that it may cost us everything.
The event is free and open to the public, but you must register to attend.
Friday, November 9, 2018 at 5:30pm to 8:00pm
Wolf Law, Wittemyer Courtroom
2450 Kittredge Loop Drive, Boulder, CO 80309
Event Type

Interests

Audience

College, School & Unit
Cost

Free and open to the public, must be registered to attend

Subscribe