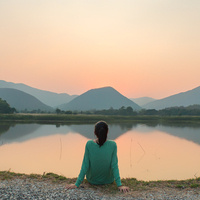 Mindful Awareness: The Gateway to Physical and Emotional Health
In this series of classes we will explore how mindful awareness can be a powerful tool for both physical and emotional healing. You will learn to access the transforming potential of this inner awareness to enhance your health and bring inner wellbeing.
Please email Paulette Erickson England (paulette.ericksonengland@colorado.edu ) to register for this workshop.
Tuesday, February 20 at 12:00pm to 1:30pm
CU Art Museum, Education Room
1085 18th Street, Boulder, CO 80309
Event Type

Interests

Audience

Tags
Group

Subscribe