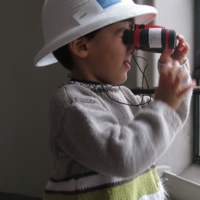 Out and About with the CU Museum: Boulder Farmers Market
Look for us around Boulder, Broomfield and beyond! If you can't make it to the museum, the CU Museum of Natural History's educators will bring hands-on activities, teaching materials and activities to the following locations for all ages to enjoy.
Look for us at the Boulder Farmers Market to learn all about birds!
Wednesday, May 16 at 4:00pm to 8:00pm
13th Street between Canyon & Arapahoe
Event Type

Interests

Audience

Tags
Group

Subscribe