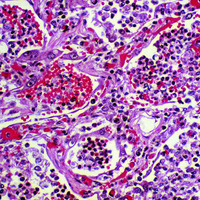 Science of Sci-Fi—Zombie Pathology: A survival guide for pandemics in the 21st century
What do the undead and that coughing dude next to you on the airplane have in common? That guy with the flu will probably not lean over and bite you on the neck, but they are both carriers of a potentially deadly disease.
Join Fiske Planetarium as we explore popular zombie movies such as World War Z, The Walking Dead, and 28 Days Later, digging into what they got right, what they got wrong and how they might help us prepare for a real-life global pandemic.
Becky Nevin is a graduate student in the Astrophysics and Planetary Sciences Department at CU Boulder. When she's not learning about supermassive black holes and galaxies, she's busy skiing, hiking or playing ultimate frisbee. She is also passionate about advocating for diversity and equity in astronomy and teaching scientists how to talk to non-scientists.
Thursday, February 15, 2018 at 7:00pm to 8:00pm
Fiske Planetarium and Science Center
2414 Regent Drive, Boulder, CO 80309
Interests

Audience

Website
Cost

$10 for adults; $7 for students, children and seniors. CU Boulder students are admitted free with valid/current Buff OneCard.

Subscribe