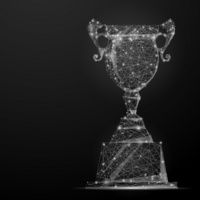 Silicon Flatirons Conference: Spectrum Hall of Shame: The Worst (and Best) Radio Policy Decisions
Spectrum policy changes to fit changing circumstances, but new policies don't always work out as planned. There have been great successes and striking failures—though opinion may differ about whether something was a success or a failure. This conference will try to learn from past policy decisions to inform current and future rule-makings.
The conference will consist of two keynote speeches, three panel discussions, and a wrap-up session to draw conclusions. A report will be prepared by students of the University of Colorado Law School.
The first panel will attempt to define factors that determine the success or failure of spectrum policies. Considerations might include efficient use, consumer benefit, and scientific progress. Other questions include how much time must pass before one can draw conclusions, and how to weigh benefits against unintended side effects.
The second panel will focus attention on policy successes, particularly underappreciated ones. (We'll take it as given that flexible license auctions and unlicensed spread spectrum were successes.) The third panel will explore some policy failures. Candidates for discussion include allowing cellular operation in land mobile radio bands, ultra-wideband, TV white spaces, allowing terrestrial operation in satellite bands, auction set-asides, a hard date for the digital television transition, and the D Block public safety auction.
In a short closing session, the panel moderators will reconvene to identify highlights, conclusions, and themes of the conference.
Thursday, September 6, 2018 at 1:00pm to 7:30pm
Wolf Law, Wittemyer Courtroom
2450 Kittredge Loop Drive, Boulder, CO 80309
Event Type

Interests

Audience

College, School & Unit

Website
Cost

Free, please register on event website

Group

Hashtag

Subscribe
Marla Dowell left a positive review
9/5/2018
Great discussions on spectrum policy decisions and the need for flexibility. Particularly enjoyed final panel discussion where audience input was solicited for developing the key takeaways.