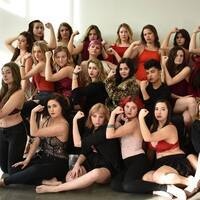 The Vagina Monologues
The Vagina Monologues is a play written by Eve Ensler in 1996. The play delves into consensual and nonconsensual sexual experiences, body image, genital mutilation, direct and indirect encounters with reproduction, sex work and several other topics through the eyes of women with various ages, races, sexualities and other differences.
This production is being hosted by CU V-Day to promote awareness in the community and raise funds for Moving to End Sexual Assault (MESA), a nonprofit in Boulder County that provides sexual assault client services and prevention education. All proceeds for this event will be donated to MESA.
Wednesday, February 14, 2018 at 7:30pm
Old Main
1600 Pleasant Street, Boulder, CO 80309