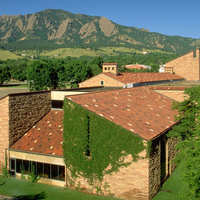 Fleming Building
The Fleming building is home to the Idea Forge as well as classrooms, offices, and study spaces.
2445 Kittredge Loop Road, Boulder, CO 80309
Exclusively for CEAE students and alumni! Meet employers in your field who are looking to hire for internships and full-time positions. Check back closer to...
Recent Events
I did not attend because I was unable to officially register. EventBrite said I did not have "permission". Can this be fixed?

Vanessa A Copple left a positive review
1/29/2018
It was enlightening to hear Ryan Martens' story of lessons and successes in software project management. Thanks for the bagels!