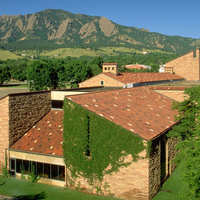 Fleming Building
The Fleming building is home to the Idea Forge as well as classrooms, offices, and study spaces.
2445 Kittredge Loop Road, Boulder, CO 80309

Whether you plan to be a classroom teacher, non-formal educator, natural resource, nonprofit, or other professional, you may have a role in helping people...
About This day-long transformative experience gathers CU students together to engage critically in social justice and empowers students as agents of change...

Startups2Students reverses the traditional dynamic of recruitment for fast-paced startups in the Boulder/Denver area. We bring 20 of Boulder/Denver's best...
Should President Trump be impeached? What do the Constitution and historical precedents tell us about impeachment? A panel of politically diverse...

Sustainability professionals are change agents who have the creative fun and challenge of working with organizations and people to bring about change. How do...
Recent Events
There were a lot of contractors. I wish there had been more structural engineering/design firms there. Overall a good experience and I made some connections.
I did not attend because I was unable to officially register. EventBrite said I did not have "permission". Can this be fixed?

Vanessa A Copple left a positive review
1/29/2018
It was enlightening to hear Ryan Martens' story of lessons and successes in software project management. Thanks for the bagels!