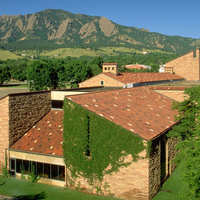 Fleming Building
The Fleming building is home to the Idea Forge as well as classrooms, offices, and study spaces.
2445 Kittredge Loop Road, Boulder, CO 80309
Recent Events
I did not attend because I was unable to officially register. EventBrite said I did not have "permission". Can this be fixed?

Vanessa A Copple left a positive review
1/29/2018
It was enlightening to hear Ryan Martens' story of lessons and successes in software project management. Thanks for the bagels!