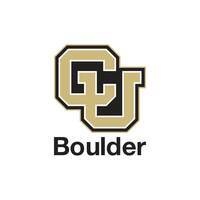 Scholarships
Scholarship Services, part of the Office of Financial Aid, works with campus and community partners to create a scholarship resource hub for potential and current students. Staff are available by phone, email and walk-in appointments to help students find, apply for and receive scholarships.
Group Type

Office, Service, Enrollment

A to Z Listing

The Reeves Law Group is awarding one $3,000 scholarship to a deserving law student for their Sixth Annual Scholarship Essay Contest. A scholarship will be...

Submit checks to the Office of Financial Aid. See Sending in Your Scholorship Money (www.colorado.edu/scholarships/receive/sending-your-scholarship).

The Chrissy Weems Scholarship is a $1,000 award created to help future entrepreneurs and small business owners. To be eligible, applicants must be high...

The Denver Scholarship Foundation offers a need-based scholarship if you attended a Denver Public High School for all four (consecutive) years before...
Recent Events