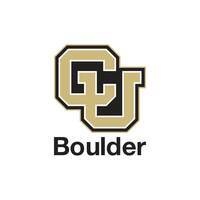 Imig Music
The Warner Imig Music Building is a large complex of practice rooms, faculty studios, offices, ensemble rehearsal areas, seminar facilities and classrooms. An addition to the east side of the building features a 4,300-square-foot rehearsal space with a 35-foot ceiling and acoustical draping.
1020 18th Street, Boulder, CO 80309
PROGRAM: Walter S. Hartley: Duo for Alto Saxophone and Piano; Alexander Glazunov: Concerto for Saxophone and Piano; Ryo Noda: Improvisation I; Marc Mellits:...

Please join us for a performance given by Benjamin Sevy and Benjamin Wiebe, undergraduate students studying saxophone.

CU Boulder's graduate string quartet-in-residence, hailed as "rich" and "captivating" by new music website I Care If You Listen, is committed to bringing...

Tales of Appalachia and Black String Bands
Recent Events