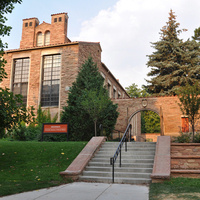 Museum of Natural History (Henderson)
The University of Colorado Museum of Natural History is home to the largest natural history collection in the Rocky Mountain region and features five exhibition galleries where visitors can explore natural and human history through engaging and interactive displays. The youngest visitors enjoy The Discovery Corner where everything is hands-on. Visitors to the BioLounge can sip a hot beverage while experiencing exhibits that focus on biodiversity. The museum is open every day (except university holidays). Admission is free.
1035 Broadway, Boulder, CO 80309
Recent Events
Upasana Das left a positive review
4/5/2018
It was an amazing experience. The tour guide, Jim, was very knowledgable and provided a detailed explanation for some of the rarest collection.
Absolutely amazing to hear about the forest walking to foster environmental learning, a practice highlighted in indigenous epistemologies among others.